Corporate Counsel Hot Topics Roundtable
May 27, 2015
Presented by NJWLA's In-House Committee
Investors Bank Corporate Office, 101 JFK Parkway, Short Hills NJ
Wednesday, May 27, 2015 6 p.m.- 8:30 p.m.
This program is open only to in-house attorneys who either are admitted to the NJ bar or practice in NJ (regardless of bar admission). There is no charge for attending the Roundtable.
Consistent with our mission to offer programming, networking opportunities and a forum for this distinct legal community, our program will be a round robin series of roundtable discussions exploring in depth topics that are top of mind for today's in-house women attorneys such as:
Career path within and outside the corporate law organization
Navigating corporate politics, hierarchy, budgets, gender, generational differences, etc.
Developing effective in-house client relationships and communications
Professional responsibility dilemmas specific to in-house counsel (privilege, discovery, being named as a defendant, being subject to a subpoena, internal investigations, etc.)
Negotiating the intersections between in-house law and compliance
Participants will rotate through a series of 30-minute roundtable discussions, each led by an experienced in-house law leader or outside expert.
The program will begin at 6PM with a light supper and networking session, and we expect to conclude before 8:30PM.
To Register for this Free Event
Click Here!
Thank You To Our Generous Sponsor!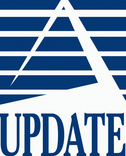 Events Calendar
January 2018
Mon
Tue
Wed
Thu
Fri
Sat
Sun

1

2

3

4

5

6

7

8

9

10

11

12

13

14

15

16

17

18

19

20

21

22

23

24

25

26

27

28

29

30

31
FIND A LAWYER