Judicial Panel 2014
May 01, 2014
Judicial Outreach Committee Presents:
PreTrial Practices
U.S. District Court House
Jury Assembly Room, 2nd Floor
402 East State Street
Trenton, NJ 08608
4:00 – 6:30 pm
Please join us for a discussion with a distinguished panel of state and federal female Judges who will share their insight and tips on the topic of:
PreTrial Practices:
Practical Advice and Tips from the Federal and State Bench 
Meet our Distinguished Panel:
Honorable Tonianne Bongiovanni, U.S.M.J.
United States District Court, District of N.J.- Trenton
Honorable Christine M. Gravelle, U.S.B.J.
United States Bankruptcy Court, District of N.J.
Honorable Helen E.Hoens
Former Associate Justice of the New Jersey Supreme Court
Honorable Mary C. Jacobson, A.J.S.C.
Superior Court of the State of N.J., Mercer County
Honorable M. Patricia Richmond, J.S.C.
Superior Court of the State of N.J., Burlington County
Honorable Esther Salas, U.S.D.J
United States District Court, District of N.J. -Newark
Moderated by:
Stefani Schwartz
Schwartz, Simon, Edelstein & Celso
*NJ CLE Credits Pending**
Generously Sponsored By: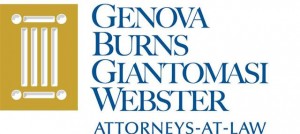 Space Is Limited
For Free Registration, 
Events Calendar
January 2018
Mon
Tue
Wed
Thu
Fri
Sat
Sun

1

2

3

4

5

6

7

8

9

10

11

12

13

14

15

16

17

18

19

20

21

22

23

24

25

26

27

28

29

30

31
FIND A LAWYER