Living History: A Conversation with Carlotta Walls LaNier of the "Little Rock Nine" and Paulette Brown
June 22, 2015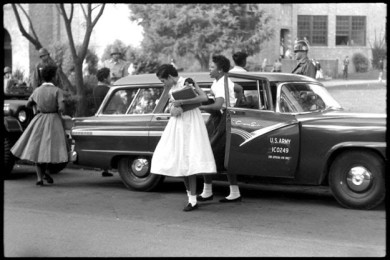 9 a.m. to 11:45 a.m.
NJ Law Center, New Brunswick
Earn up to 3.3 credits
For more information, or to register today, click here or call NJICLE at 732.214.8500.
Presented in cooperation with the NJSBA Diversity Committee
Living History:
In 1957, Carlotta Walls LaNier and the Little Rock Nine were a group of African American students enrolled in the previously segregated Central High School in Little Rock, Arkansas. Their enrollment kicked off the Little Rock Crisis, in which the Governor of Arkansas barred the students from attending classes. Facing tremendous national pressure and the direct intervention of President Dwight D. Eisenhower, the Governor relented and the brave students were finally permitted to attend their classes …under United States Military protection.

Why You Need to Attend:
While there has been progress in social and educational justice since the Little Rock Nine's historic and brave integration into the Little Rock school system, current events demonstrate that more work remains to be done. In this rare public appearance, Ms. LaNier will provide you with her unique insights and will answer your questions about being a part of living history, her experiences in 1960's Arkansas, and how the lessons she learned then can continue to shape the laws of today.
As an attendee, you'll hear a first-hand account of the political undercurrents that shaped modern society and law. By the end, you'll gain a perspective that will likely change your personal and professional lives forever.
Hear from living trailblazers as they discuss the past, the present and their vision for the social and legal future of our country. Don't miss out on this truly unparalleled opportunity – make your plans to attend today!
Events Calendar
January 2018
Mon
Tue
Wed
Thu
Fri
Sat
Sun

1

2

3

4

5

6

7

8

9

10

11

12

13

14

15

16

17

18

19

20

21

22

23

24

25

26

27

28

29

30

31
FIND A LAWYER