NJWLA Grant
On November 7, 2016, NJWLA issued a 2017 Grant Announcement that it was accepting Grant Applications from nonprofit, federally tax-exempt 501(c)(3) organizations (nonprofit organizations, educational institutions, and government agencies were eligible to apply) for programs specific to the mission and purpose of NJWLA, i.e., programs that research, develop, and/or implement solutions strategies and initiatives to: 1) support and promote women lawyers to the highest levels of law firm, government, academic, community and corporate positions and the judiciary; 2) engage in statewide and/or nationwide efforts designed to retain women in the legal profession, including through providing education; 3) remove barriers to women's entry and advancement in the legal profession; 4) develop and promote women leaders, role models and mentors in the legal profession; 5) educate the legal profession and general public about gender equity concerns and issues related to the legal profession; 6) provide a voice for women, including in shaping legislation of importance to women; and 7) encourage women to attend law school. The grant cycle was designated as February 1, 2017 through January 30, 2018.
NJWLA is proud to announce the following 2017 Grant Recipients:
NJ LEEP, INC.; LEGAL DIVERSITY YOUNG WOMEN'S PIPELINE PROGRAM – $8,000.



NJ LEEP has been granted funding to use for the following programs:
Summer Law Institute at Seton Hall Law School: This is a five week summer course focused on criminal law and criminal trial process for rising ninth grade urban students. The program includes field trips to law firms, courthouses, public interest legal organizations and prosecutorial offices. The course culminates in a mock trial competition judged by federal and state judges.
Attorney Mentoring and Debate Program: Sophomore, junior and senior urban high school students in NJ LEEP's four year out-of-school time College Bound Program will work with their mentors and participate in four Constitutional Law Debate Competitions.
Alumnae Support Program: This program provides support to college students who have completed the NJ LEEP College Bound Program for high school students. The grant funds will help provide support for these students such as course counseling, financial aid counseling, pre-law counseling and assistance with placement at pre-law school support programs at law schools.
High School Girls Empowerment Retreat: This is a retreat for 50 high school girls in NJ LEEP's moot court and mentoring program. The retreat includes workshops on self-esteem, body image, mental health, self-sufficiency and other psycho-social issues related to academic performance.
Ms. JD – $4,500.

An organization dedicated to the success of women in law school and the legal profession. NJWLA's grant will assist in Ms. JD's expansion of its student arm, the National Women's Law Students Organization (NWLSO) and will help fund a leadership academy in Fall 2017 for chapter representatives and interested students.
PEOPLE'S PREPARATORY CHARTER SCHOOL – $10,000.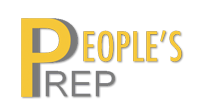 NJWLA's grant will fund a six-week summer program for girls in grades 9-12 called the "Young Women's Leadership and Advocacy Program."
NATIONAL ASSOCIATION OF WOMEN JUDGES – $2,500.

NJWLA's grant will help to fund a one-day program to high school students of color, called the "Color of Justice Program," encouraging them to consider pursuing law careers.
View Official Release from 2017 WILL Platinum Gala Journal