UPCOMING EVENTS – NETWORK & LEARN!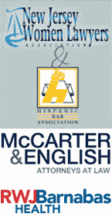 More Events
---
Thank you for your continued support of NJWLA in 2017.
Wishing you a Happy Holiday Season and a fantastic 2018!

Thank you to all who attended NJWLA's Holiday Party and donated items to our charitable partner,
Girls On The Run,
Special thanks to our gracious hosts at
Lowenstein Sandler LLP,
for a truly delightful night of food, drink, conversation and games!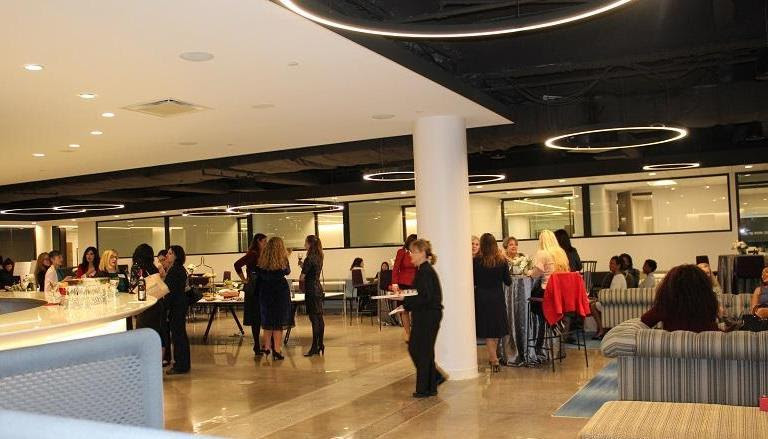 ---
NJWLA Seeks Articles for Gala Journal
TOPIC DEADLINE: January 5, 2018

The New Jersey Women Lawyers Association is hosting its 11th Annual WILL Platinum Gala on March 20, 2018 at The Grove in Cedar Grove, New Jersey. Gala attendees will receive a Journal at the event, which will include articles, advertisements and information about our Honorees and our sponsors.
We are soliciting articles to be published in the 2018 Gala Journal. This is a wonderful opportunity to publish an article or essay. We are seeking articles that relate to NJWLA's mission (reprinted below), and which would be of interest to our members and Gala attendees.
Suggested topics might relate to the following:
navigating gender politics and how to try to break through the glass ceiling;
women's leadership and sponsorship, leaning in, taking a seat at the table and helping others;
diversity and inclusion in the contemporary legal world;
how the current economic and political climate has impacted women in the profession, and how we will move forward and succeed;
retirement/rewiring/downsizing: The changing practice of law and changing direction;
tips for marketing, networking and developing client relationships, with a focus on unique opportunities or obstacles for women;
challenges faced by women lawyers involving caring for aging parents and/or children … and how you have overcome them;
ideas for furthering the advancement and retention of women in the legal profession.
Articles should be between 600 and 1500 words.
Anyone interested in submitting an article for the Gala Journal must submit their topic with a paragraph outlining their proposal for pre-approval
on or before January 5, 2018.
If your topic is approved for publication, the deadline for submitting the
final article will be February 2, 2018.
NJWLA reserves the right not to publish and/or to edit all articles submitted.
Topics and article content must be approved by the Gala's Journal Committee.
If you are interested in submitting a topic, please email cskinner@njwla.org.
NJWLA IN THE NEWS
NJWLA Statement
As year end approaches, the New Jersey Women Lawyers Association would like to take stock of the unprecedented events that took place in 2017. First, we saw a steady stream of brave women come forward to shine a spotlight on deep-seated power dynamics and inappropriate behavior in the workplace that have derailed promising careers of young women and prevented all women from being their authentic selves at work.  Then, with each new headline, we learned that no industry or company is immune to gender inequality challenges that require constant and vigilant attention.  Finally, and most important of all, our colleagues started to understand how difficult it is for women to speak up in an environment where the organization's leadership is male dominated and there are legitimate concerns that career opportunities may be lost or action will not be taken.
In 2018, the NJWLA looks forward to making a positive contribution toward the conversations that most certainly will continue through our programming and events. In addition, we are confident that our highly accomplished membership will serve as leaders within their own organizations to help break down barriers and encourage honest discussion that will facilitate an environment where men and women have an equal voice and equal access to opportunities. Finally, the NJWLA will continue to leverage its strong voice within the New Jersey bar to promote women to the highest levels of law firm, government, academic, community, corporate positions and the judiciary.
Thank You to Our Sponsors
2018 WILL Platinum Gala
Message From Loren Pierce
Click Here
to read a message from Loren L. Pierce, Immediate Past President of NJWLA. This message was delivered at the 10th Annual WILL Platinum Gala.
NJWLA GRANT
NJWLA Scholarhsip
NJWLA Surveys
FIND A LAWYER
NJWLA GIVES BACK
CONTACT US