2015 New Jersey Women Lawyers Association Board Installation Dinner

Edison, NJ-Approximately sixty NJWLA executive board members and committee chairpeople gathered at LouCas on July 13th for the annual NJWLA Board Installation Dinner.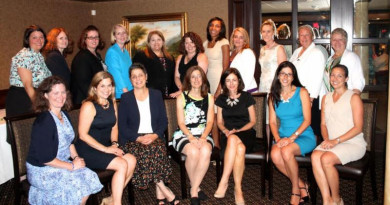 The Honorable Madeline Cox Arleo, U.S.D.J., offered the opening remarks praising incoming NJWLA President, Jessica Stein Allen, for her passion, enthusiasm and natural ability to lead before administering the oath of office.  Judge Arleo was followed by the Honorable Lois Goodman, U.S.M.J., who proudly highlighted her longstanding relationship with NJWLA before swearing in the members of the Board.
President Allen then addressed the attendees about her vision for the upcoming year.  Allen began by explaining how her passion for this organization and much of what she does stems from her commitment to setting a good example for her children, especially her daughters. Allen stressed the importance of "leaning in" as well as "leaning on" in an effort to build on the measurable successes of NJWLA as well as the success of female attorneys in the State of New Jersey.  Allen then celebrated NJWLA's achievements, highlighted the progress NJWLA has made since its revitalization, and noted her goal of updating the existing bylaws in accordance with the strategic plan. Her vision to further the NJWLA's mission includes adding new dimensions to NJWLA's already robust series of programs and events.  Allen also expressed a continuing commitment to diversifying membership across the State.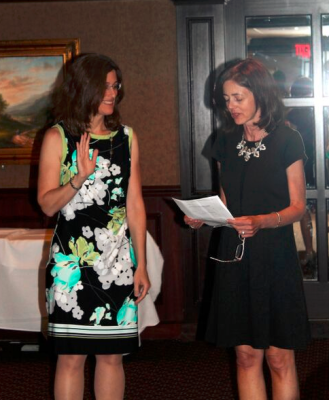 Photos of the Event: