New Jersey Women Lawyers Association Hosts First Business Development Summit

| | |
| --- | --- |
| New Jersey Women Lawyers Association | Press Release |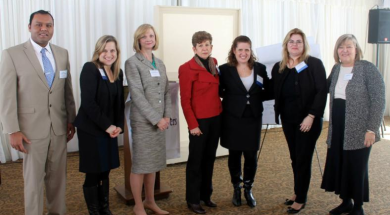 Florham Park, NJ- Over 75 women attorneys attended the New Jersey Women Lawyers Association's ("NJWLA") Business Development Summit presented by the Association's Women's Leadership Committee and newly-created In-House Counsel Committee at the Park Avenue Club on February 24th, 2015. Special thanks to Pamela Craven and Galit Kierkut for their significant efforts in presenting this program. The event included networking opportunities, a Rainmaker Panel and an In-House Counsel Panel/ Mock Pitch. The Rainmaker Panel was moderated by Patricia Gillette, author of The Rainmaking Study and Partner at Orrick, Herrington & Sutcliffe, LLP and included Beverly Lubit, Member at Wolff & Samson, P.C., Beth Rose, Member at Sills, Cummis & Gross, P.C. and Lori Wolf, Member at Cole Schotz P.C.   Ms. Gillette offered remarks on the qualities of rainmakers and the Panel
highlighted the importance of rainmaking and provided personal anecdotes and strategies for garnering business.
The In-House Counsel Panel included an introduction of panelists by NJWLA
Board Member and former Chief Administrative Officer and General Counsel of Avaya Inc., Pamela Craven. The Panelists were Vito Carnevale, Associate General Counsel of Avaya Inc., Jennifer Hart, General Counsel, Vice President and Secretary of Tata Global Beverages, U.S., Sheila Murphy, Senior Vice President & Associate General Counsel of Metlife and Jean Rankin, former Executive Vice President, General Counsel and Secretary of LSI Corp. Panelists discussed what they look for in pitches when hiring outside firms and then a break-out session of predetermined mock pitch teams coincided with a Q&A session for the rest of the participants.
The Mock Pitch teams then "pitched" the panel and received feedback, which ultimately concluded with a compilation of best practices and list of practices to avoid. These exceptional panels were followed by lunch and a short presentation by the program sponsors Bressler, Amery and Ross, Precision Discovery and Elizabeth McKenna, CFP of Merrill Lynch. A list of notable points and pearls of wisdom from the event are available on the @NJWLA twitter feed.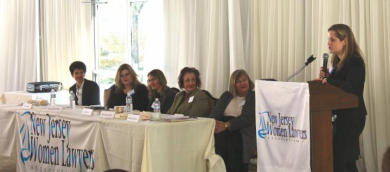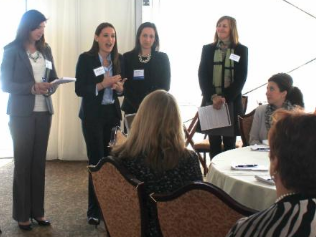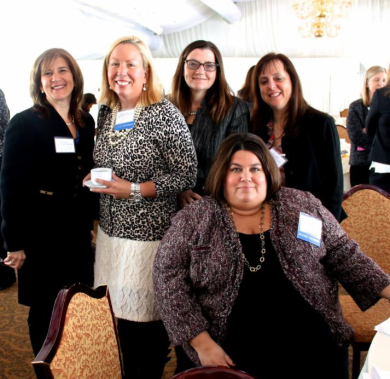 About New Jersey Women Lawyers Association
The NJWLA is an independent association of over one thousand attorneys, law students and judges in New Jersey. Its mission is to retain women in the legal profession through education and activism; promote its members to the highest levels of law firm, government, academic, community and corporate positions; and endorse qualified female attorneys for appointments to the state and federal judiciary.  More information about the NJWLA, including membership materials, can be found at www.njwla.org.