Tales From the Bench with Supreme Court Justice Anne Patterson

| | |
| --- | --- |
| New Jersey Women Lawyers Association | Press Release |
A tremendous thank you to Justice Anne Patterson for her time and honest dialogue at our Tales From the Bench luncheon on Friday, June 23rd. About 30 women were fortunate enough to have a front row seat for an informal and engaging lunch with a sitting New Jersey Supreme Court Justice!

The sixth of this luncheon series, presented by NJWLA's Judicial Outreach Committee, is the first to host a sitting Supreme Court Justice.
Prior guests of honor have included former Chief Justice Deborah Poritz,
Justice Virginia Long, Justice Helen Hoens, Honorable Barbara Byrd Wecker (Ret.) and Honorable Harriet Farber Klein (Ret.).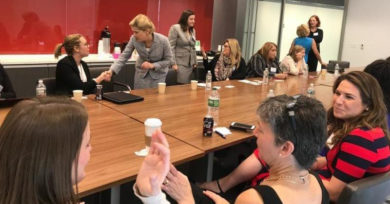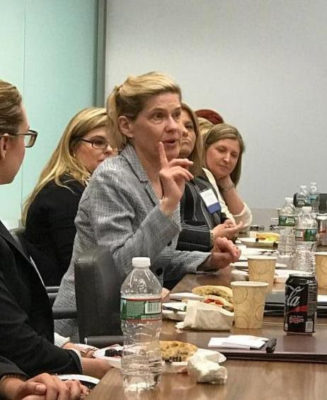 Thank you to NJWLA's Judicial Outreach Committee and to Fox Rothschild LLP for planning and hosting such a successful luncheon!
About New Jersey Women Lawyers Association
The NJWLA is an independent association of over one thousand attorneys, law students and judges in New Jersey. Its mission is to retain women in the legal profession through education and activism; promote its members to the highest levels of law firm, government, academic, community and corporate positions; and endorse qualified female attorneys for appointments to the state and federal judiciary. More information about the NJWLA, including membership materials, can be found at www.njwla.org.